You already know how we organize a trip but, Who are we? Why do we work together? Why are we passionate about our job? In this post we want to share  WHO is behind the Premium Traveler Barcelona team.
Pablo, Founder-director of Premium Traveler Barcelona is the soul of the company, always around and aware of what we can't miss. He is inmersed in the company 24 hours a day and makes every opportunity  a very interesting proposal, as difficult as it may seem. His commercial background and creative spirit has lead him to design the best routes and experiences for you to live each service in a unique way.
Oscar, the most international partner and the employee all companies would like to have on their team, designs every experience in detail and adapts it to you until you are convinced that what you are booking is the best choice for your trip. He is patient, thoughtful and manages to establish a much closer relationship of what we usually find between "travel advisor" – customer. You will be thrilled to meet him in person!
Clara is in charge of communication and tries to open the agency to the world. She is aware of what happens daily in our city with new openings, inaugurations, charming hotels, parties, exhibitions, festivals …She always writes in first person and turns what she experiences into stories you will like to share! In addition to publishing news about the agency in media, she is also responsible of organizing our clients' events.
Alex manages the numbers and is the legal advisor in the agency. His unconditional love for traveling and gastronomy, and specially his passion for wine, has lead us to offer the best wine experiences in Catalonia. Despite being the owner of a major law firm, he keeps his best ideas for Premium Traveler Barcelona!
Ramon is the most connected traveler, both locally and internationally so every time we look for someone specific, as difficult as it might seem, he manages to get it! In addition to his job as a counselor at the agency, he is a real Barça fan and is involved in several other businesses and social events of our city.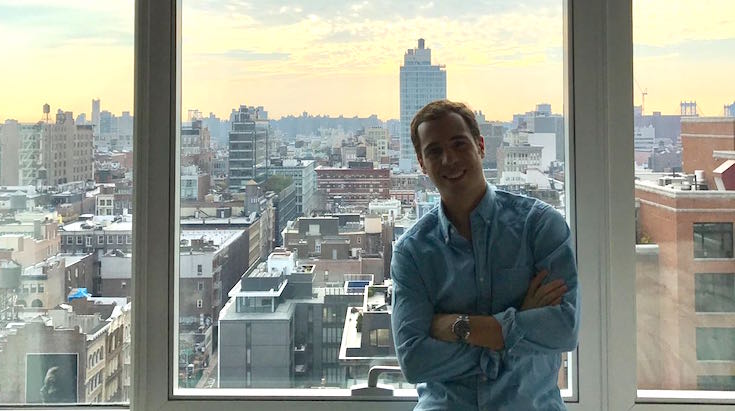 What brings us together? That we love what we do, it's that simple. What about you? Do you have ideas, an interesting service or think we could collaborate in any other area? We are always open to new proposals that can help us grow and offer new experiences for all those travelers who want to get the best out of their trips. Bon voyage!