A LUXURY TRAVEL AGENCY SPECIALIZED IN SPAIN
We are a luxury travel agency based in Barcelona specialized in offering tailor-made trips, high quality travel services, concierge service and unique experiences for travelers visiting Barcelona, Catalonia or Spain for pleasure or business. Our goal is to put at your disposal a new and surprising way of traveling and once here, you will always want to come back.
LET US SHOW THE MOST INTERESTING FOR YOU
TAILORED TRAVEL PROPOSALS FOR TRAVELERS THINKING OF VISITING SPAIN
PRIVATE TOURS & EXPERIENCES
"I worked with Oscar, Pablo and the team at Premium Traveler Barcelona to plan an incredible honeymoon for some close friends of mine. They were great to work with and had wonderful ideas!! I would highly recommend them to anyone wanting a very well curated and stress free trip to Spain".
DISCOVER OUR TRAVELERS EXPERIENCES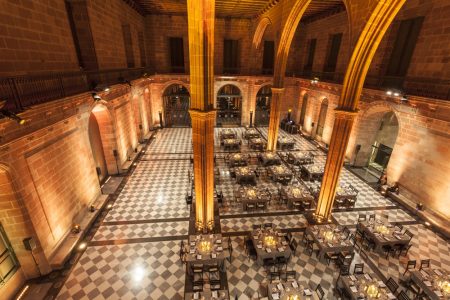 Société Générale chose us to organize a gala dinner for 180 people in one of the best avenues in Spain
8 REASONS TO BOOK WITH US
IF YOU ARE THINKING IN TRAVELING TO SPAIN
We are in passion with our city, region and country and we want to pass on to you this passion and that you vibrate with our country in the same way that we do every day. We will be happy if thanks to Premium Traveler Barcelona you discover places that you would never have discovered by yourself.
We are travel agency based in Barcelona, we are from Spain, we live here and we are constantly rediscovering our country.  In Premium Traveler Barcelona, we know what to offer and suggest to each specific traveler. We've been designing luxury travel experiences and concierge service in Barcelona and Spain for demanding clients from all over the world for almost a decade.
Part of our success lies in how we treat our clients. The truth is that in many cases our clients end up becoming our friends. As a travel agency in Barcelona and Spain, we want to become your local friend and show you the Spain that we would like to be shown.
All of our suppliers and collaborators have been carefully selected to ensure that we are offering the best of the best tailor-made itineraries, private tours, and concierge services… There is nothing we offer that the team of Premium Traveler Barcelona have not personally tested. This is how the difference is made…
There are many Spains and many ways of traveling. All our trips and experiences are own designed and tailored to each traveler. No two trips are the same, since we know you're unlikely to want it the way anybody else did. This is your holiday, no one else's.
We want you to meet real people, to find inspiration during your trip, to live authentic luxury travel experiences, to be provided with the best concierge service, to create unforgettable stories in Barcelona and Spain… This is for us the essence of luxury travel and we know that's what you are looking for.
You can trust us. We belong to the best local and international luxury travel networks and we work for selected corporate companies and travel agencies in Barcelona and from around the world. We also exhibit at the most prestigious tourism fairs in the world.
By planning your holiday with our travel designers experts on Barcelona and Spain tourism, you will save many hours of internet information searching. Besides, since we have contracted rates with hotels, expert guides, activity providers… we can keep our prices as competitive as possible.
WOULD YOU LIKE TO FIND OUT MORE ABOUT OUR SERVICES AS A TRAVEL DESIGNERS IN BARCELONA AND SPAIN? WRITE TO US. AT PREMIUM TRAVELER BARCELONA WE ARE WAITING FOR YOU.