In the Sarrià-Sant Gervasi neighborhood, near the Putxet Gardens, we find the Spoonik restaurant, an authentic gastronomical jewel that has burst with great energy between the haute cuisine Barcelona panorama.
A few days ago, several members of the Premium Traveler Barcelona team had the opportunity to enjoy an unforgettable experience, a gift for the five senses. Because in Spoonik you will not only enjoy tasting dishes full of creativity and flavor but also witness a full-fledged show. It is a unique work of art created by chefs Jon Giraldo and Jaime Lieberman, of Colombian and Mexican nationalities (their cuisine has Mexican and Colombian influences on a clearly Mediterranean essence) and since several years settled in Barcelona.
The first thing that surprises us is the warm and friendly welcome Jon gives us. After being asked about our intolerances and savoring a glass of champagne we sat at the bar, a must if you want to see how the show takes place. Being close to the kitchen (and therefore being able to see how the whole team works) and especially Jon, who delights us with his charisma and his spoiled explanations about each dish, adds great value to the experience.
""The show must begin" so we are driven inside the kitchen where besides introducing us the whole team we enjoy a delicious aperitif, perfectly explained by Jaime. Back at the bar we begin to delight ourselves with a series of exquisite dishes (ceviches, mackerel, old cow confit …) everything marinated with an impressive selection of wines (among which we highlight Dassai 50 Junami Dauginjo, Cap Barbaria, Numanthya and Cloudy Bay). The sommelier deserves a special mention, a great wine critic with a marked Basque accent and clear interpretative gifts. Every explanation denotes passion and sounds poetry. The different dishes in the menu also have their musical moment such as when Jon prepares one of the desserts under a burst of lights and with Pink Floyd in the background. Simply sensational.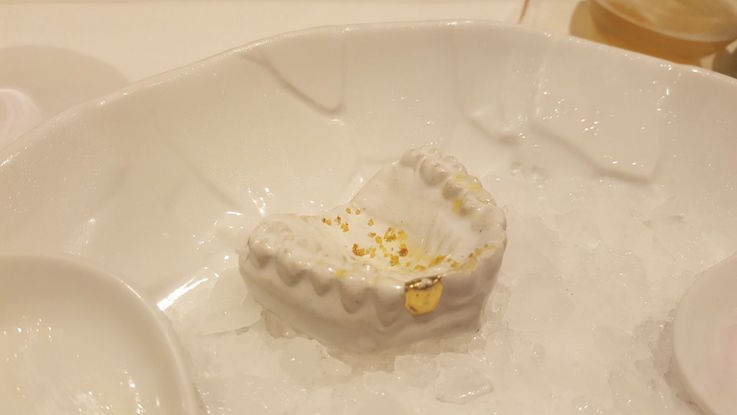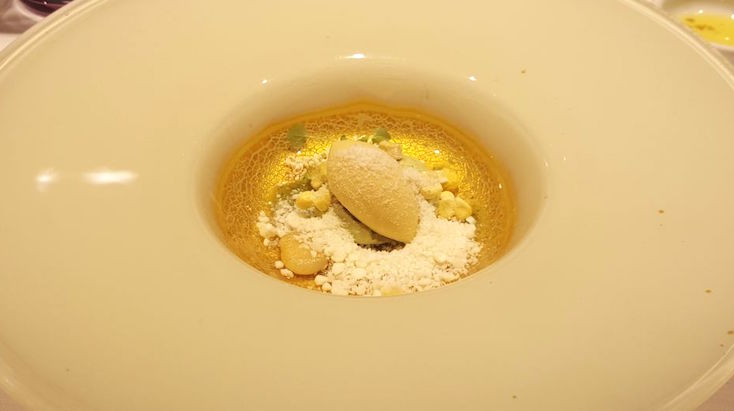 This is a restaurant to fly, feel, get excited, laugh, learn and dream. Probably the best experiential restaurant in Barcelona or at least the first one to reach the city, as Jon likes to highlight.
We ask for a Michelin star ASAP!