Summer is around the corner and to welcome it, we want to introduce the line up of some of the most important music festivals in Europe which happen to be celebrated around Barcelona!
Jardins de Pedralbes
The Festival de Jardins de Pedralbes is celebrated outdoors in Barcelona between gardens and the Pedralbes Palace, a building full of history. From June 5th to July 14th national and international artists will perform in an enclosure that also offers dinner before the concert and drinks after the party.
You will find: Noa and Pasión Vega, India Martinez and Rosana as national artists. Kool and the Gang, Sting, Birdy, The Beach Boys and Yann Tiersen among others as international stars.
Festival de Cap Roig
One of the most important botanical gardens on the Mediterranean coast hosts leading artists for their concerts throughout the summer season. The VIP tickets gives access to the cloister before the concert with a cocktail dinner.
You will find: Estopa, Els Amics de les Arts, Melendi, David Bisbal, Luis Fonsi and Miguel Bosé as Spanish artists and Andrea Bocelli, Woody Allen, Anastacia, Norah Jones, Ben Harper and Jason Derulo among other international figures.
Festival de Perelada
Founded in 1987 due to the musical interest of its president, Carmen Mateu, the Festival is considered one of the most important artistic manifestations of the summer season. In addition to having first-line artists, the setting in which it is celebrated is breathtaking: an auditorium inside a medieval castle which hosts lyrical, dance, contemporary performances and the best shows for the youngest assistants.
You will find: Ainoha Arteta, Malú, Jarabe de Palo, Diego el Cigala, Madame Butterfly…
Sonar
Sónar is one of the reference festivals of electronic music and audiovisual production. It currently brings together both established artists and emerging talent for three days and in different spots around the city.
You will find: Bjork DJ set, Justice y Carl Craig among other DJ's and artists.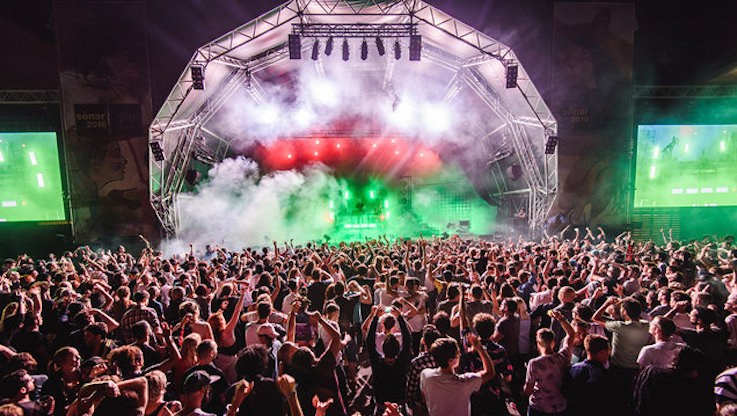 Do you need VIP tickets for these events? Contact us and we will organize your transfers and the best seats! info@mimusa.pro