It is an unknown area in Catalonia but picks up a very rich terriotory with different landscapes. La Garrotxa joins the natural park with 40 volcanoes that form lava flows with the valley of the river Fluviá with a more abrupt nature of cliffs that give way to an area declared of natural interest. We wanted to get the most out of it and discover all the possibilities that this territory can offer so we have spent two days in this region in search of the best hotels, cultural visits and outdoor activities.
The landscape speaks for itself but finding the best accommodation which can claim the environment is a challenge. Well, we believe that we have found a location that meets three things that we love to find when we want to search for a getaway: nature, gastronomy and rest. Les Comelles is a new concept of agrotourism in La Garrotxa which is precisely based on these 3 pillars, mixed in equal parts and combined with many other activities.
This family house with eight rooms is located in the Vall d'en Bas and is integrated into nature to admire the setting. Your purpose, enjoy the silence being aware of the tranquility, either in your room, practicing a yoga class and mindfulness or while you take a walk in the unknown fageda just a few minutes away. Another of the pillars is the gastronomic concept created by Marc, the inhouse chef. He always offers a tasting menu based on seasonal and proximity products. In addition, most dishes are cooked on the grill and at low temperature, creating a slow food concept so that you become aware of what you eat at all times. As for breakfast, they offer a gastronomical proposal with dairy products of their own cows and proximity cold cuts. The last element is rest and Les Comelles deffinitely plays an important role in this matter. Their Hästens beds are considered the best beds in the world. Made in Sweden with 100% natural elements, they are traditional beds that ensure a restful sleep. Nowadays there are only 5 hotels in Spain that have them and their clients assure that there is no better bed to rest in!
To enrich even more the stay at this luxury hotel we visited Besalú and Santa Pau, two villages around the area with an architectural legacy that dates back to the Middle Ages. Further on, we also had a private guide around Gerona, capital of the province and with a historic quarter full of unique monuments and Cal Sastre was the magical restaurant we chose to recover from the visit. Located in front of the Santa Pau castle and with a gastronomical proposal that mixes the traditional with the fusion cuisine, don't forget to order your white beans with sausage and any of their meats!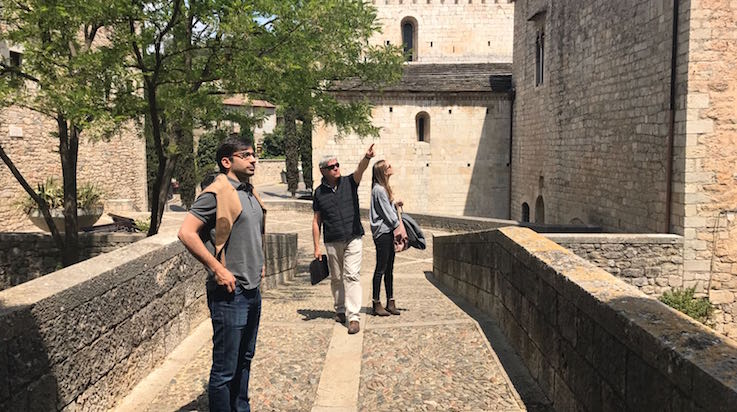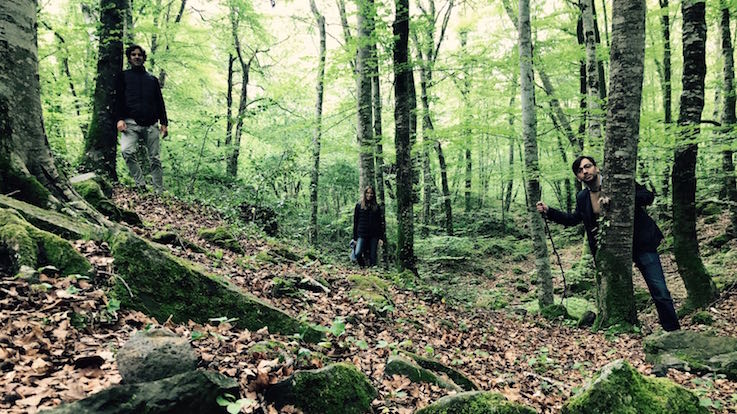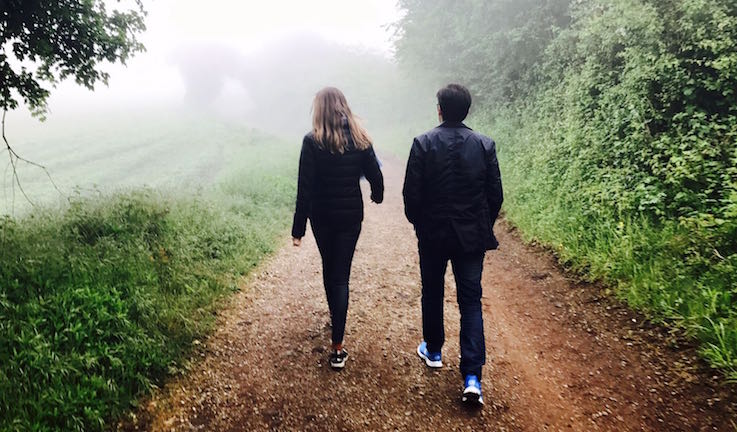 We closed our visit with outdoor activities while visiting the Fageda d'en Jordà and the Croscat volcano, two areas with amazing landscapes that can be discovered by bike, walking or even while flying in a balloon!
We try to live first hand everything we offer and the Garrotxa is our new discovery. Thus, we are prepared to design your tailored-made trip, what are you waiting for?
info@mimusa.pro