Nowadays, visiting a hotel is not just about sleeping over during your stay but it has become much more. In Barcelona, we are lucky to have the best proposals to stay during our trip and, in fact, there is so much choice that we like, that we usually try to find the time to visit them. Below you will find our selection of hotels worth discovering!
THE WITTMORE
It is a hotel for this time of year as it looks like a private English club. With its fireplace, a library full of Spanish guides and literature of all kinds, it gives the feeling of being at home, where you can spend the afternoon playing games and drinking tea or coffee. It is one of the most discreet and private hotels we know with a policy that doesn't accept children, photos and animals. If you are looking for a cozy space but with a stately appearance, this stop is a must.
HOTEL BRUMMELL
It is located on a street that you will probably not bump in when you walk around Barcelona. However, we recommend you to change your way and visit this casual and very familiar hotel. We like the Hotel Brummell because it offers great brunches, always organizes activities for its guests and visitors, has a yoga studio next to it and a terrace that makes you forget you are staying in the city.
COTTON HOUSE HOTEL
Reared in a building from the 19th century from la "Antigua Fundación Algodonera", the hotel has maintained a large number of references of its textile heritage inside. One of his musts was to incorporate all the necessary elements that ensure the most premium comfort and service to customers who expect luxury at its finest. But the greatest charm of this hotel to which we referred earlier is that cotton is the undisputed star. The owners have preserved original features of the property that adorn the building and every corner in the hotel evoke the same as the fabric does: softness, comfort, delicacy and naturalness. There are other hotel services that justify its 5 stars. Among them are a library, perfect for tea at midafternoon, a fitness center offering beauty treatments for guests, an outdoor pool overlooking Barcelona and a bespoke tailoring service. In addition, its 83 spacious rooms, 5 of which are suites, use cotton once again to evoke softness, confort and delicacy. Thus, the hotel is much more than a place to stay, it has become a place where you can afford to take care of yourself in cotton wool.
SOHO HOUSE
Exclusivity is probably what makes this hotel / club that has been installed in Barcelona a little over a year ago as special and unique as it is. Overlooking the sea and in a privileged location, the Soho House becomes a place where you can spend all day long. There is a restaurant with a continuous kitchen, spaces to meet with friends, a gym, cinema room, SPA and outdoor pool. It also organizes daily activities for its members that include exhibitions, round tables, presentations … This Club only allows you to access if you are staying at the hotel or if you know someone who is a member, still, you can always encourage yourself to become a member!
HOTEL OMM
Hotel OMM is pure design, gastronomy, culture and well-being. It is also a hotel full of rooms with amazing views of Paseo de Gracia and specifically of La Pedrera by Gaudí. We like it because it is alive 24 hours a day and its philosophy relies on opening constantly to the city. It has the Roca Moo Restaurant led by the Roca brothers that offers more accessible availability than the Celler de Can Roca and the Roca Bar, with dishes that will delight your senses. But the hotel's leisure offer does not end here, the OMM collaborates with many activities and exhibitions throughout the year and the Omm club presents DJ's and live music that will cheer you up ona weekend night.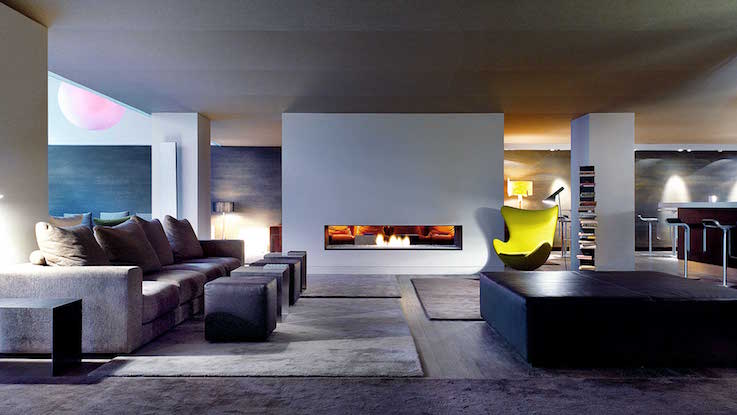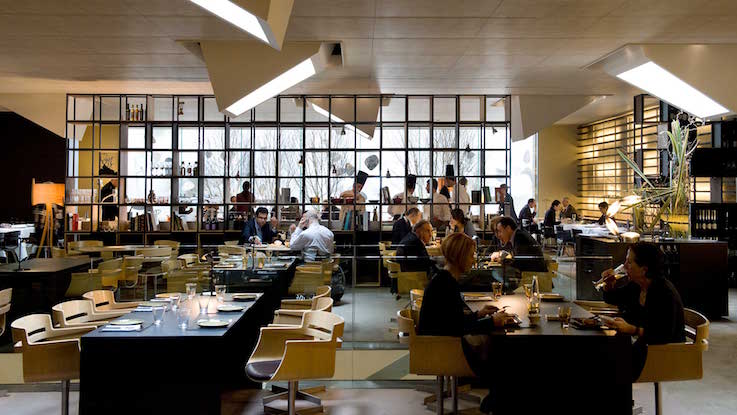 In Barcelona, there's always something going on and we like to keep ourselves updated. If you also want to find out what is happening, follow us on instagram @premium_traveler_barcelona and facebook. For more information about premium activities and experiences contact us through info@mimusa.pro!