About us
Discover Premium Traveler Barcelona
We are a destination management company (DMC) created by a team from Barcelona with extensive international experience formed by professionals in the world of tourism, communication, journalism, gastronomy and law… with one thing in common: the passion for people, for discovering, for traveling and for always wanting to show the best of our country to all our visitors.
Team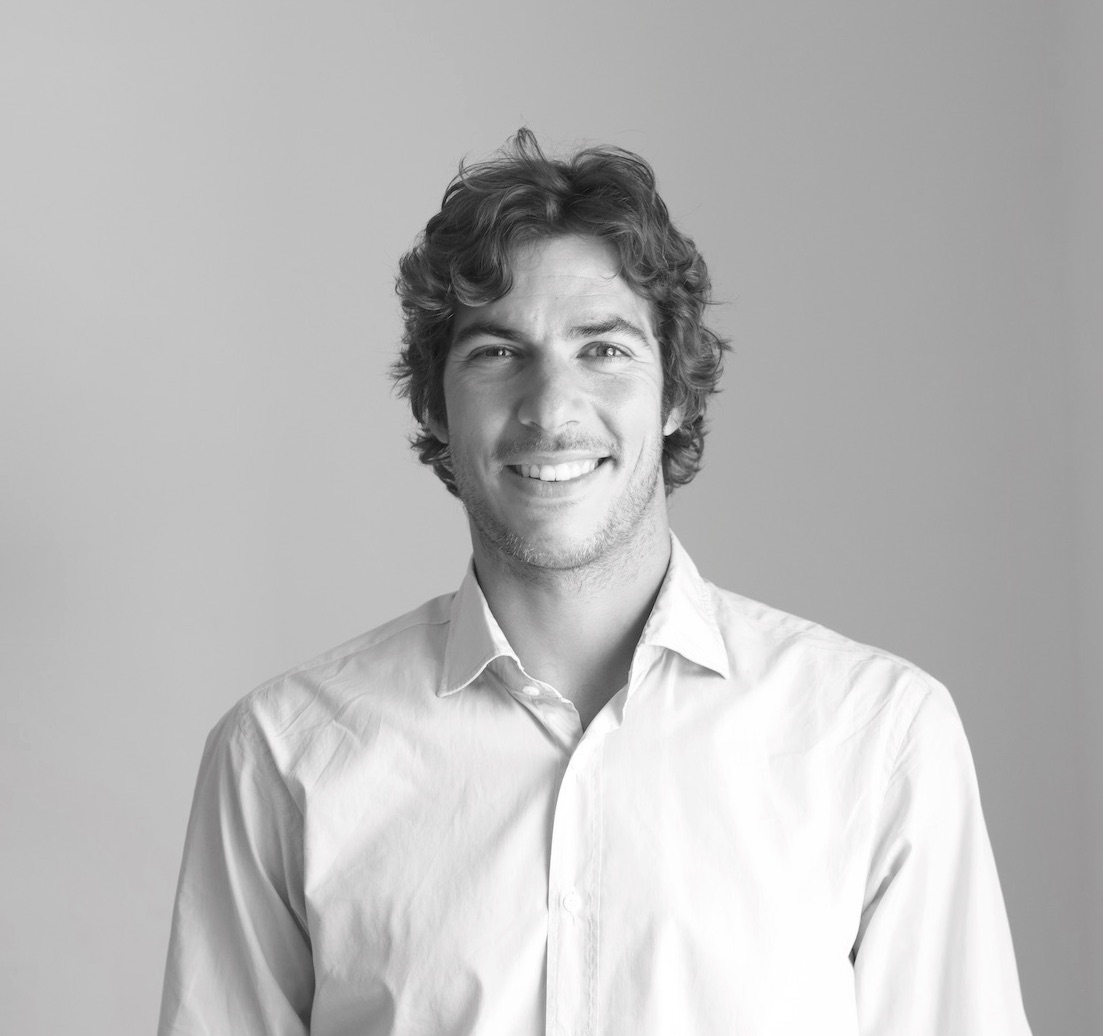 PABLO ROVIRA PARTNER
I am passionate about discovering and rediscovering. When you think you already know everything, you come back and surprisingly, you realize that there was still a lot to know and live. This is Barcelona, this is Catalonia, this is Spain. Places impressively rich in culture, scenery, and gastronomy that inspire me like few others in the world. Being able to share these sensations and discoveries with travelers from anywhere in the world is what I like the most, and Premium Traveler Barcelona, the way to do it. I invite you to travel with us, to discover any of our destinations at your own pace and living what for us best represents our region and our country. We will be your hosts, we will take care of you and in addition to organizing everything you need, we will give you those "insider tips" that will make your trip that and much more.
ÓSCAR BADOSA PARTNER
Dealing with people from anywhere in the world is something that I love about my job. Nothing fills me more than knowing cultures, customs and different ways of understanding life. In recent years I have had the opportunity to help people from Singapore, Hong Kong, Brazil, the United States, Saudi Arabia or any corner of Europe to organize the trip of their dreams in Spain. With many of them I have even been fortunate to create a very good friendship and today I continue to maintain contact. This is one of the most important essences of Premium Traveler Barcelona, our clients in many cases, end up becoming our friends. How do we do it? Being close, honest, empathic and above all very patient. The organization of a trip has to be a moment of excitement and happiness and our job as travel consultants is to make this process as placid as possible. Here lies our success, we are what you see.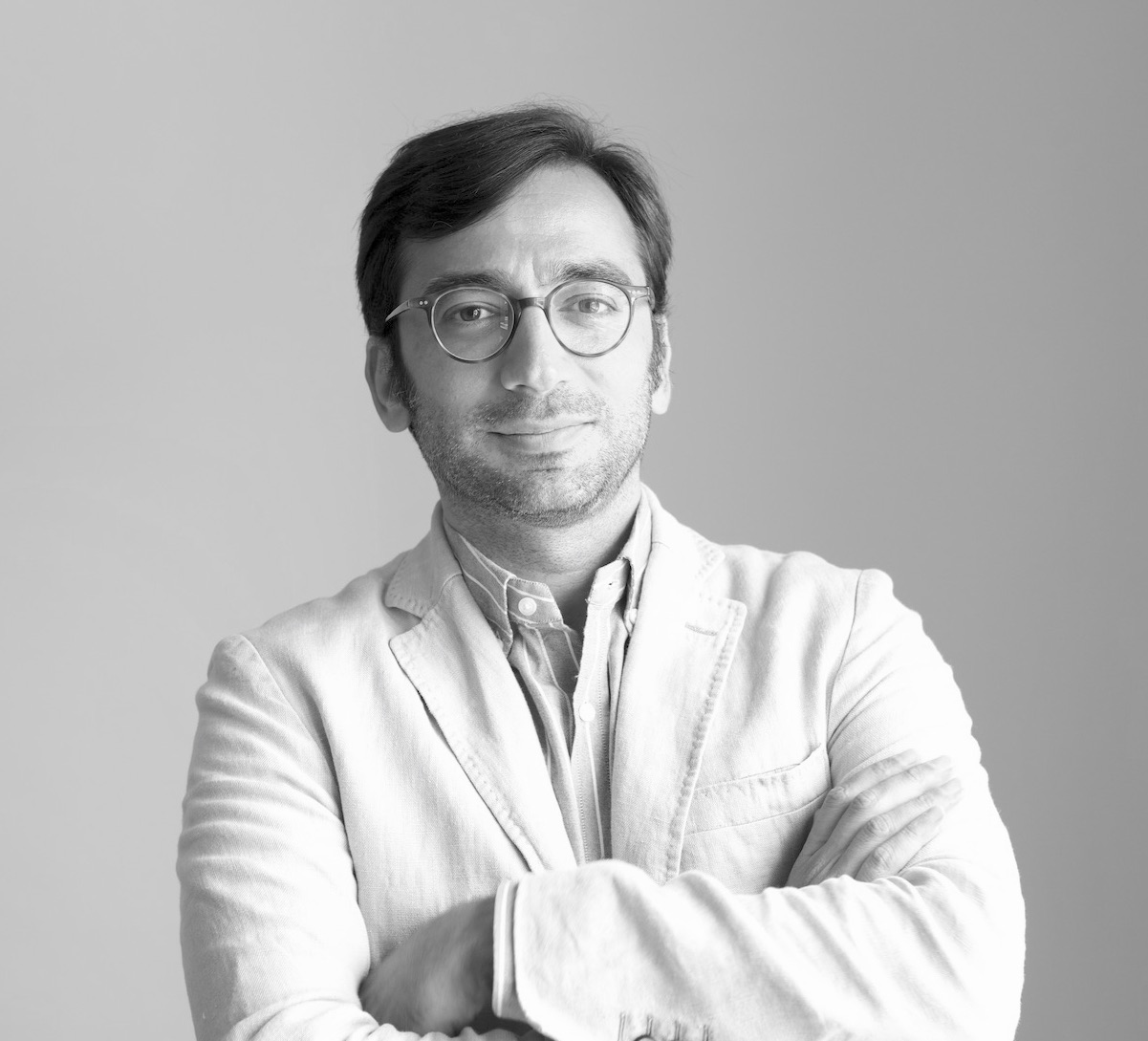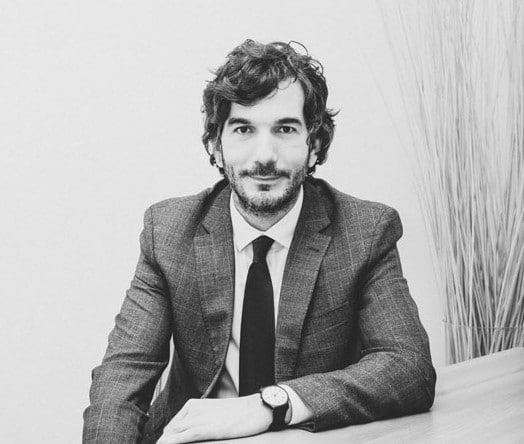 ÁLEX MARTINEZ-COMÍN PARTNER
I learnt from the teacher´s at my kid´s school that you don't need to travel a lot, nor even too far, but wherever you go, wherever you are, open your eyes wide! Look and enjoy all what surrounds you! So much to learn from, so much to enjoy and appreciate! A well traveled person is to me like a well read person: don't need to travel to many places or read many books a year, but those you visit, those you read, make them yours, live in them, grasp them well! This is what I try to do in my own city, Barcelona, every day. I try to smell it, admire its colours in every season, stroll through new streets to me on my way to work, learn new stories, apprehend historical venues, visit art galleries, restaurants, bike it, feel the sea… and the more I know it, the more passionate I feel about it! I am traveling far very often and always wish to be back in my city to enjoy all these tiny bits and pieces that make Barcelona a sensational place to live in! It's always my pleasure to host you in Barcelona (and also in some hidden outskirts and beautiful islands just beside) and show you around!
TEAM
But Premium Traveler Barcelona is not only a destination management company based in Barcelona. Our travel agency is not just Pablo, Óscar and Álex… it is much more than that. Premium Traveler Barcelona is formed directly or indirectly by people who represent the values that we want to transmit as a company. The best guides, drivers, sommeliers and other collaborators are also part of our company and have helped establish Premium Traveler Barcelona as one of the leading incoming travel agencies and destination management company in Barcelona and our country. Without this group of people passionate and dedicated to their work, nothing would be possible. This is our strength, people.
Partnerships
Members of Exclusive Programs
We are members of the three most prestigious and exclusive high-end tourism programs that bring together the best luxury companies in Barcelona and Catalonia including hotels, restaurants, travel agencies, transportation companies, unique experiences… Our varied and unique selection of services and proposals has allowed us to become one of the reference bespoke travel agencies and destination management company in Barcelona and Spain.



EXHIBITORS AT
We are proud of having attended as exhibitors to some of the best and most exclusive travel shows around the world.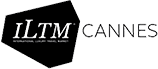 HOTEL PARTNERS
We partner with a selection of the best luxury accommodations in Spain, being able to ensure a special treatment and great conditions to all our clients, both for individual and group reservations.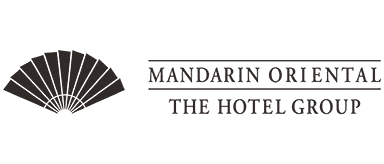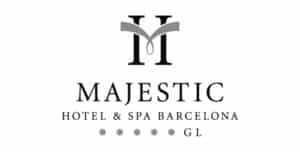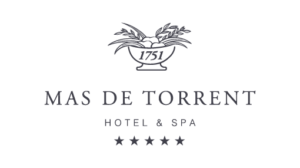 How it works
As a destination management company, we are here to guide you, to inspire you, to design a trip adapted to your needs and to make sure that your stay in any of our destinations, Barcelona, Spain or another, is perfect. And here is how it all starts…
1 – GET INSPIRED AND CONTACT US
On our website you can find information and descriptions of what we offer as a destination management company in Barcelona and Spain. So get inspired! After that, you can explain us in what are you interested in, your ideas and preferences, when and where would you want to travel, with how many people, etc. Every detail will be important to start to plan your perfect trip.
2 – WE WILL PREPARE AN INITIAL PROPOSAL
After analyzing your request and having understood what you're looking for, a specialist from our team of Premium Traveler Barcelona will prepare and send you ideas, trip proposals and options adapted to all the information you have provided in the contact form. It will only be a first proposal!
3 – CUSTOMIZATION UNTIL YOU ARE 100% SATISFIED
After your valuation of the first proposal, we will discuss it together, by phone or email, and we will make all the adjustments you consider convenient until we have the trip, experience or service fully customized and adapted to your tastes and needs. We want you to be 100% satisfied with your itinerary.
4 – CONFIRMATION
Once everything is perfectly detailed, we will send you the final itinerary and we will ask you to complete the booking form and pay a deposit to secure all the arrangements (private transportation, private guided experiences, accommodation…). The full balance will be paid before your arrival.
5 – BEFORE YOUR TRIP WE WILL OF COURSE BE IN TOUCH
It is possible that after having formally executed the booking, you will likely have new doubts. Don't worry, it's normal! In Premium Traveler Barcelona are available at all times to resolve any questions about your trip. In addition, a few weeks before traveling we will send you a document with useful information, local contacts, restaurant suggestions, etc.
6 – ENJOY YOUR TRIP
During your trip you will just have to worry about having fun and enjoying. Anyway, since we will be connected you can always count on the assistance of our expert travel designers for anything you may need: help, advice, tips, changes in plans, or whatever you might need.
8 REASONS TO BOOK WITH US
IF YOU ARE THINKING IN TRAVELING TO SPAIN
#1
PASSION
We are in passion with our city, region and country and we want to pass on to you this passion and that you vibrate with our country in the same way that we do every day. We will be happy if thanks to Premium Traveler Barcelona you discover places that you would never have discovered by yourself.
#2
HONEST EXPERTS
We are travel agency based in Barcelona, we are from Spain, we live here and we are constantly rediscovering our country.  In Premium Traveler Barcelona, we know what to offer and suggest to each specific traveler. We've been designing luxury travel experiences and concierge service in Barcelona and Spain for demanding clients from all over the world for almost a decade.
#3
LOCAL FRIEND
Part of our success lies in how we treat our clients. The truth is that in many cases our clients end up becoming our friends. As a travel agency in Barcelona and Spain, we want to become your local friend and show you the Spain that we would like to be shown.
#4
CAREFUL SELECTION
All of our suppliers and collaborators have been carefully selected to ensure that we are offering the best of the best tailor-made itineraries, private tours, and concierge services… There is nothing we offer that the team of Premium Traveler Barcelona have not personally tested. This is how the difference is made…
#5
BESPOKE
There are many Spains and many ways of traveling. All our trips and experiences are own designed and tailored to each traveler. No two trips are the same, since we know you're unlikely to want it the way anybody else did. This is your holiday, no one else's.
#6
AUTHENTIC LUXURY
We want you to meet real people, to find inspiration during your trip, to live authentic luxury travel experiences, to be provided with the best concierge service, to create unforgettable stories in Barcelona and Spain… This is for us the essence of luxury travel and we know that's what you are looking for.
#7
PRESTIGE
You can trust us. We belong to the best local and international luxury travel networks and we work for selected corporate companies and travel agencies in Barcelona and from around the world. We also exhibit at the most prestigious tourism fairs in the world.
#8
TIME AND VALUE
By planning your holiday with our travel designers experts on Barcelona and Spain tourism, you will save many hours of internet information searching. Besides, since we have contracted rates with hotels, expert guides, activity providers… we can keep our prices as competitive as possible.
Our travelers say
"We have used this team twice now, and each time the tours are customized to our groups' tastes and interests. The guides are extremely informed, and they always made us feel extremely important. We will always recommend Premium Traveler Barcelona."
Jesse Stolow, USA
---
"We booked the all-day Montserrat and Family Owned Winery Tour with Premium Traveler Barcelona, and the tour was outstanding. We had a driver and a separate guide, and both were excellent. Our Premium Traveler Barcelona's guide, Mireia, spoke flawless English and, as a Barcelona native, provided a wealth of knowledge about the area. Montserrat is beautiful and the views from the top are spectacular. The small, family owned winery provided lunch and a tasting of 3 of their wines. The lunch and all of the wines were delicious, and one of our traveling companions who doesn't generally like wine, said it was the best wine he had ever tasted. We liked it so well that we ordered 3 6-bottle cases for shipment home. We all agreed that this tour was the highlight of our trip."
John Shoemaker, USA
---
"I wanted to thank you and your destination management company for the wonderful transfer accommodation as well as the marvelous tour. We thoroughly enjoyed the tour; and Marta, part of Premium Traveler Barcelona, was a fantastic tour leader. Both she and Luis was very competent in their roles and very congenial. The tour and transfer could not have gone any smoother."
⁠⁠⁠⁠⁠Tracy Kiser, USA
---
"Oscar and the Premium Traveler Barcelona's team were great to work with. The tours were all intimate and the guides were knowledgeable. Using them to help plan our honeymoon in Spain was extremely valuable and I would do it again every time. If you are planning a trip to Barcelona or Madrid, and want an extra touch of luxury and a destination management company, these are the guys you want to use!"
Justin & Kayla H., USA
---
"Barcelona is such a wonderful destination, with many things to do, places to visit and hidden secrets. All I have to say is that my trip was incredible and I need to give credit for that to Premium Traveler Barcelona. They planned every little detail in advance. We were able to visit places that are almost impossible for you to find by yourself or to make a reservation. Yet, their fun and knowledgeable tour guides made the tours very special."
Gisele Siqueira, Brazil
---
"Premium Traveler Barcelona did an excellent job. Absolutely cooperative, polite, very flexible and always on time. As a destination management company we really appreciate professional partners we are working with. Especially for our client Mercedes-AMG and 40 of their most exclusive guests. Highly recommended!"
Leon Foltin, Germany
---
"We visited Barcelona for two weeks in November of 2016 and had the good fortune of using the services of Premium Traveler Barcelona and Oscar Badosa. Oscar seamlessly booked our activities while patiently answering all of my questions along the way. We not only toured Barcelona, but took several day excursions out of town, based on his recommendations. These excursions proved to be the highlight of our trip but second only to our driver and guide. Mirea and Carlos were simply superb and offered countless insights, historical facts, and warm humor. We will miss them, but plan to come back to Barcelona in the very near future, where we will once again call on Oscar and his team of Premium Traveler Barcelona to make our journey simply unforgettable."
Jeanne Howard, USA
---
"It is always a pleasure to work with Premium Traveler Barcelona. Always helpful, full of suggestions and ideas, and prompt in replies with ground operations executed as planned."
Yong Kang (Travel Agent), Singapore
---
Thanks a lot for this wonderful tour. Mireia, part of the team of Premium Traveler Barcelona, was really good, and both I and my son and niece loved her. Besides being a wonderful person, she guided us through Spanish wine, including smelling and tasting. I specially enjoyed that she used a PP-presentation on her ipad, showing both map of the different districts and also combining her wine knowledge with Spanish history and present. Really great. 10 of 10 points. Recommended!
Leif Plener, Norway
---
We were very impressed with the quality of service received while working with Oscar and his team of Premium Taveler Barcelona. From the range of activities offered as a destination management company, we decided to take a group of 48 customers on a sail boat race around the Mediterranean. Prior to booking we received a full description of what would be included during this activity, along with pictures and a face-to-face meeting. On the day the crew proved to be very knowledgeable, happy to help and ensured the team were safe throughout. I would highly recommend this activity to anyone interested!
Aylin Can from Allegro, UK
---
On May 3, 2015, I emailed Premium Traveler Barcelona, requesting availability of a tour of Barcelona on April 1, 2015. My request included, specifically, a tour of the Borne neighborhood, Gothic Quarters, Palace de la Musica, Sagrada Familia and Casa Batllo'. Our party (4) was on a cruise which included a one-day stop in Barcelona so our time was very limited. Oscar with Premium Traveler Barcelona, responded promptly (bear in mind the seven hour time difference between Spain and the U.S.). Oscar proposed a tour with pricing options that included a walking tour with guide or a tour with car, driver and tour guide. He provided specific pricing for each aspect of the tour including price of entry tickets to the venues. By May 7, 2015, out 'tailor made' tour was set and paid for. We did not have to settle for the regular tour that is offered by tour companies. We were able to tour for seven hours, not eight. We were comfortable that we were going to see everything WE wanted to see and be back at the cruise ship in time to board. Oscar sent the name and phone number of our tour guide well in advance of our departure from Texas. Having pre-paid the tour, I had some concerns. On September 3, 2015 at 9:00 am, Sylvia was at the port ready to begin the tour. What a wonderful tour and tour guide. Silvia was very informative and pointed out details that we would have missed. She allowed us to see everything we wanted to see without pushing us to rush. She allowed time for shopping and stopping for a quick lunch. She let us have our tour our way but kept us moving so we could see everything we have requested. What a wonderful day we had in Barcelona with a very lovely young lady that was a joy to be with Premium Traveler Barcelona was a pleasure to work with; no hidden surprises. We appreciate Oscar placing us in Silvia's very capable hands.
Jo Rowland, USA
---
I found Premium Traveler Barcelona after getting in touch with three other agencies and all of them told me that it would be IMPOSSIBLE to make a reservation at the restaurant El Celler de Can Roca, which I had tried a direct booking and was informed that they were fully booked for the next 11 months. I entered the agency's website and when I saw they had this and other contacts I decided to send an email and was promptly answered by Mr. Pablo Rovira, who told me it could be a bit difficult, but not impossible. To my surprise two days later (and all this less than two months before travel) Pablo told me that the reservation had been made for the chosen day. After that I hired various services of Premium Traveler Barcelona, ​​not only in Barcelona but also in Girona and Madrid as well. I traveled with my family, 8 people, ages 22 to 80 and everyone loved the tours, vehicles, hotels, restaurants, guides… simply EVERYTHING. Initially we wanted to stay at Hotel Arts, later opted for W because of the location, but I felt very insecure in relation to the hotel modernity… Pablo was tireless to clarify all my doubts. Last minute we decided to make a visit to a winery, where we were welcomed by David and it was a wonderful experience. Could spend hours talking about the excellence of the services provided by Premium Traveler Barcelona, ​​I will only say that every time I come back to Spain I will contact them to make my trip a perfect experience.
Everlane Trentin, Brazil
---
Thank you Oscar and Premium Traveler Barcelona for all your amazing assistance. You made my job so so much easier when I fell upon you on the internet. I was determined to show my darling husband the most amazing time in Barcelona, a place we have both desired to visit for many years and finally we had the opportunity to do so, but I had NO idea what to do or where to go and this was a very special event – my darling husband's birthday – so I really wanted it to be special and a surprise for him… thank goodness I fell upon you and your company on the internet. You were so amazing. Everything from the most fantastically beautiful hotel and romantic package you arranged for us, to the completely delicious and phenomenal wine and gourmet tasting – we would NEVER have found these without your expert help and guidance. And also very importantly – when we arrived everything went smoothly, no hitches and no hiccups.. we are treated like royalty! Thank you again Oscar and I look forward to using your services again – I just wish you were in every city around the world!!
Judy Van Niekerk, South Africa
---
I worked with Oscar and the team at Premium Traveler Barcelona to plan an incredible honeymoon for some close friends of mine. Oscar and his team of Premium Traveler Barcelona were great to work with and had wonderful ideas for perfectly located hotels and interesting tours and my clients were very happy with all the arrangements! I would highly recommend Oscar, Pablo and the team to anyone wanting a very well curated and stress free trip to Spain. They were professional and clearly communicated with me at each step of the way. I was very pleased that they took the time to meet my clients in Barcelona – that level of personal service sets them apart from other destination management companies! I look forward to working with them again.
Crisney Lane (Travel Agent), USA
---
Many thanks to the team of Premium Traveler Barcelona for being able to organize a trip and incredible experiences both in Barcelona and surroundings with very little notice. We've been able to see Barcelona "from within", visiting unique places, enjoying wine tastings at remote spots and having dinner at spectacular restaurants that otherwise we would not have had access. Both as regards planning and execution a totally customized treatment, 100% understanding our tastes and needs. Thank you very much again Premium Traveler Barcelona, we'll repeat!
Gisbertz Family, Germany
---
We want to thank you for your help, your superb suggestions, your very solid, informed, and detailed advice, and your friendliness throughout the process of planning our vacation to Barcelona. We toured the Gothic Quarter with Zaida, a very passionate and knowledgeable guide of the team of Premium Traveler Barcelona, bought shoes in Paseo de Gracia with the excellent assistance of Marta, your personal shopper, ate the best tapas in unique places that only locals know about, sailed along the coast of Barcelona during 3 unforgettable hours… Thanks again for helping to make our vacation memorable.
Emma Thomas, UK
---
We really enjoyed go sailing and the boat was very nice and comfortable. Captain Gillermo and Anna were very attentive and considerate to us. They gave us equipment for swimming and fishing and they served us a tasty dinner. We stopped in great places for swimming and we also sailed across the beautiful town of Cadaqués. It was undoubtedly the best day of our holidays! Thanks Premium Traveler Barcelona!
Elena Kosheleva, Russia
---
We decided to book our trip with Premium Traveler Barcelona after finding them on the internet. We could have planned it ourselves, but are so happy we chose them instead. From the moment the car picked us up until the time we returned home, every detail, from tours, transfers, experiences, recommendations, were well planned and thought through. Thank you so much guys!
Hans Genolet, Switzerland
---
Premium Traveler Barcelona was extremely helpful with our trip. They created a magnificent itinerary, met us when we arrived to Barcelona, gave us a mobile phone to call if we had any need or unforeseen and took care of every detail of our trip. We could not have done it without them. Many thanks to the whole team of Premium Traveler Barcelona.
Daniela Córdoba, Colombia
---
My husband and I started our honeymoon in Barcelona. I suggested we take an electric bike tour before we left the USA. What a great way to see Barcelona!! We took the modernism tour and really enjoyed it. It gives a good overview over the city, from the sea to the Park Guell. On the way back the guide took us threw the Bohemian Neighborhood with lots of arty-looking cafes. No way we could see all these things in such a short period of time. Our guide of Premium Traveler Barcelona knew everything about the architecture and the story of this great city he really was so passionate that it made us really appreciate the city even more. I highly recommend using Premium Traveler Barcelona when booking your electric bike tour!!!
Rachel Uziel, USA
---
It was a real success hiring Premium Traveler Barcelona services during our two week stay in Barcelona and Ibiza. In addition to providing a first class transport service (with superb vehicles and drivers), they were always available to meet all our needs for reservations in the best restaurants and nightclubs. Premium Traveler Barcelona are also experts in boat rentals and offered a wide range of possibilities in Ibiza. Thank you Premium Traveler Barcelona, hope to see you again soon!!
Mohammed Arabi, Saudi Arabia
---
We had an AMAZING time on the boat and have tons of great pictures!!!! What a day!! Sergio, the captain, was fantastic – so nice and showed us so many things. I can not thank you enough, Premium Traveler Barcelona, for your recommendations and for taking the time to sort out the details. It was a perfect day on the Costa Brava and we will remember it always!
Wendy & Family, USA
---
I would like to thank Premium Traveler Barcelona for their patience and professional treatment when dealing with our ever changing travel schedules and requests. We really appreciate how promptly they responded to our demands and provided us with really good alternative options. I would highly recommend their services to anyone planning to travel to Barcelona.
Jovan Chan, Singapore
---
I and my family would like to thank you for the great assistance and professional arrangement Premium Traveler Barcelona did for us on our tours in Barcelona city, from Barcelona to Costa Brava and also the Madrid trip in July of this year. From the arrangements done, to the car used, to the guide and the treatment of my kids, everything was perfect. We particularly enjoyed visiting all the authentic villages to the way to Costa Brava and although I was worried my kids would get bored of the long hours, the way the itinerary was presented made every moment enjoyable. I thank you again and will sure recommend Premium Traveler Barcelona to all my friends visiting Barcelona.
Azzam Fakhreldin, Jordania
---
I found Premium Traveler Barcelona via Google and, having read the good reviews, decided to give it a try this destination management company on my first trip to Barcelona. I spoke with Oscar, one of the partners of Premium Traveler Barcelona, and he was absolutely amazing. He not only negotiated great rates at the hotel we wanted to stay at, but he organized excellent seats at an FC Barcelona match with very short notice. He also made wonderful restaurant recommendations and reservations for us, and – best of all – arranged an incredible private guided tour for us of Barcelona. He listens to what the client wants and delivers a first-rate experience. I couldn't recommend him more highly!
Anna Carter, UK
---
We coordinated a company trip for 50 employees to visit Barcelona and found Premium Traveler Barcelona by searching destination management company in Barcelona on Google. We are so glad we used this service! The arrangements provided by them were some of the most amazing experiences from the private catamaran sail to the VIP luxury city tours to the recommendations of food, photography, etc. We could not have experienced Barcelona without their efforts! Special thanks to Oscar and Pablo for taking such great care of us! Thank you!!
Kelly Moore from Imius, USA
---
What a great bike tour your company conducted. I have been on a number of bike tours all over the world. First, the bikes you use are outstanding. The tour took our group around the city. Our tour was made of of 4 people. Bob & Holly McManus, Rich & Muriel Sheubrooks. Bob is a business man in the US and ownes restaurants and hotels. My wife Muriel was the business woman of the year in the city of Charlotte. Have worked for Nike heading up basketball sports marketing in Europe, Africa and the Middle East in addition to being a global NBA scout. All of us agree that this was the best bike tour any of us have ever taken and we will tell all our friends around the world to book tours with your company. Thanks again for a fun 4 hours. Many great memories.
---
Rich Sheubrooks, USA
Our recent tour to Costa Brava using Premium Traveler Barcelona with guide, Anna, and driver, Bernie, was extraordinary. Anna gave us an insider's view of several off the beaten track spots, as well as, more popular areas. Our stop to walk along the coast at Tossa de Mar was breathtaking, while the stop at the 17th century farmhouse with its orchards of olives, figs, pomegranate, apples, almonds and hazelnuts was a joy. Then, the walk and lunch in Calella de Palafrugell was relaxing, delicious and gave us reason to return! Anna's knowledge and insight of local lore, architectural characteristics and expansive history made the trip interesting and special. On the visit to Girona, Anna shined with her in depth descriptions of the Gothic and the variety of influences on culture and art. Bernie was safe, cordial, and upbeat. what a team! We felt more like friends than tourists. Looking forward to our return and highly recommend Premium Traveler for discerning visitors.
Evelyn Keegan, USA
---