During this tour we will explore on foot one of the most beautiful cities in Spain. Ronda enjoys stunning views of the surrounding mountain range. The city's location was intelligently chosen thousands of years ago to protect it from attacks and sieges. The old town of the cliff offers charming streets lined with noble houses, museums and picturesque squares. Our expert guide will also show us the "Puente Nuevo", which connects the old city with the new city through the gorge. We will enter the Plaza de Toros de Ronda, the oldest bullring in Spain, and learn all about the most famous and controversial tradition in Spain.
SIMILAR
Tours and Experiences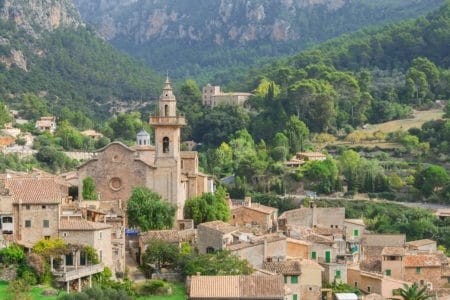 Stroll through the lively center of Palma and discover the rural side of the Baleares in Valldemossa, the refuge of many artists.
Get hipnotized by its architecture, its history and a cultural legacy that blends influences from the ancient Romans, Muslims, Jews and Christians.
CONTACT
WE ARE WAITING FOR YOU