TYPE
Private Tour & Experience
SPECIFIC AREA / CITY
Mallorca
IDEAL FOR GUESTS STAYING IN
MALLORCA
We will start the day with a scenic drive through Paseo Maritimo to reach Bellver castle, an amazing round shape fortress which offers the best views over the city. Then we will drive to the old town to visit the must see in Mallorca, Palma Cathedral, to discover the amazing works made by Gaudí and the largest rose window in all the gothic Cathedrals all over the world. After the Cathedral, we will carry out an easy walking tour in the old town to discover its amazing architecture, palaces and courtyards, narrow streets, millenary olive tree, town hall… Following we will enjoy lunch. After lunch, we will drive towards Valldemossa (approx 40 min ride), the most charming town on this island, located in a valley surrounded by Tramuntana mountains, famous for being the place where the famous piano player and composer Chopin and the French writer George Sand spent the winter of 1838. Time to enjoy this lovely town declared world heritage by Unesco with nice pedestrian alleys decorated with colorful plants and flowers and nice stone facades with the ceramic tiles decorated with St Catherine Thomas (the saint born in Valldemossa). We will stop in one if its lovely terraces to enjoy a delicious hot chocolate or a frozen almond milk served with Coca de Patata.
SIMILAR
Tours and Experiences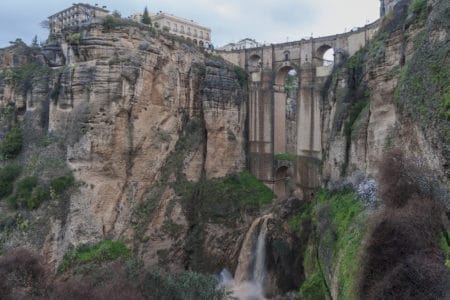 Discover the historical center and enjoy the views of the countryside and the stunning Tajo gorge.
Get hipnotized by its architecture, its history and a cultural legacy that blends influences from the ancient Romans, Muslims, Jews and Christians.
CONTACT
WE ARE WAITING FOR YOU