Nuestra mejor prueba de que un cliente queda contento de los servicios que ofrecemos es el testimonial que nos envía tras su viaje. Por ello, hemos decidido recopilar los últimos mails con las reacciones de nuestros viajeros!
«Oscar and the Premium Traveler team were great to work with. The tours were all intimate and the guides were knowledgeable. Using them to help plan our honeymoon in Spain was extremely valuable and I would do it again every time. If you are planning a trip to Barcelona or Madrid, and want an extra touch of luxury, these are the guys you want to use! »
Justin & Kayla H.
Phoenix, AZ, USA
«I wanted to thank you and your company for the wonderful transfer accommodation as well as the marvelous tour. We thoroughly enjoyed the tour; and Marta was a fantastic tour leader. Both she and Luis was very competent in their roles and very congenial.
The tour and transfer could not have gone any smoother.» 
Tracy Kiser (USA)
«We have used this team twice now, and each time the tours are customized to our groups' tastes and interests. The guides are extremely informed, and they always made us feel extremely important. We will always recommend Premium Traveler.»
Jesse Stolow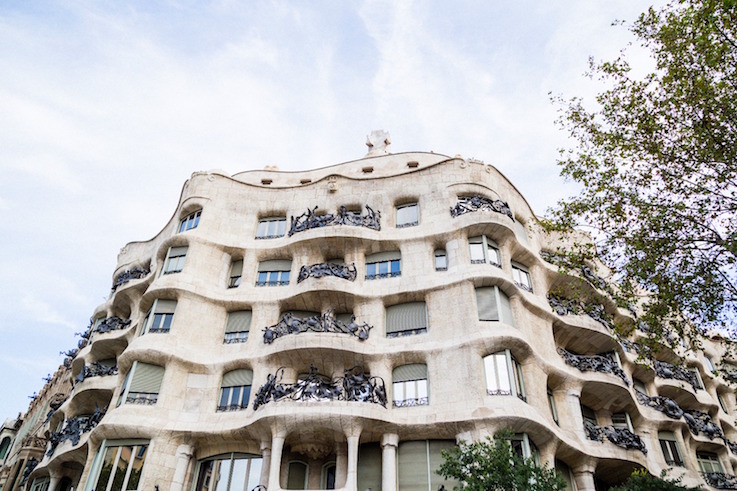 «We booked the all-day Montserrat and Family Owned Winery Tour with Premium Traveler Barcelona, and the tour was outstanding.  We had a driver and a separate guide, and both were excellent. Our guide, Mireia, spoke flawless English and, as a Barcelona native, provided a wealth of knowledge about the area.  Montserrat is beautiful and the views from the top are spectacular.  The small, family owned winery provided lunch and a tasting of 3 of their wines.  The lunch and all of the wines were delicious, and one of our traveling companions who doesn't generally like wine, said it was the best wine he had ever tasted.  We liked it so well that we ordered 3 6-bottle cases for shipment home.  We all agreed that this tour was the highlight of our trip.»
John Shoemaker