When we visit a luxury hotel, we expect to find much more than a comfortable bed, a shower with well regulated water and a wide choice during breakfast. Part of our job is to look for the best rooms with the most personalized service and the perfect comfort for you to have the best stay in our city. Thus, we have chosen the W Hotel, which houses one of the most spectacular rooms of Barcelona. And what's the best part of it? That we have captured all the details so you can come in and visit it with us!
Situated by the sea, the W hotel was designed by architect Ricardo Bofill and has 473 rooms including 67 suites, two WOW Suites and one Extreme Wow Suite. This last room is considered the best one in the hotel, unique for its views, extras and the beautiful space each host can enjoy of.
We arrived to the 25th floor of the hotel and found three doors that we later realized were part of the same suite. As if it was the best penthouse of a skyscraper, we entered a luxury apartment with a 360 degree view of the city of Barcelona. The first desk is decorated with a picture by Ricardo Bofill, an outline of what is today the W hotel. At its right, we run into a spacious living room with stunning views of la Barceloneta area and a telescope through which we see in detail emblematic buildings such as the Sagrada Familia, the Mapfre towers and the Agbar building in Barcelona.
It was difficult not to be immediately impressed by the amazing terrace that lurks behind the glass windows surrounding the room. On it we find stunning views of the Mediterranean sea, 4 deck-chairs and a jacuzzi to enjoy the sun or a clear night full of stars without neighbors.
In the center of the nearly 300 squared meters room is a king size bed overlooking the sea, with adjustable lighting and sliding doors that create different environments. Behind it we can't miss the spacious bathroom, a bathtub by the window and the dressing room. In addition, there is an extensive area with space for hairdressing services and SPA treatements. This is probably the dream of any woman!
But the magic of this rooms doesn't end here. There is an extensive number of extras that make this suite special. Besides having a BeoSound sound system, a 32-inch TV and a fully equipped kitchen, there is a collection of personally picked books by Ricardo Bofill and details such as chairs that remind us of Gaudi's architecture in La Pedrera or a selected number of liquor bottles. As if this was not enough, there are also two additional bedrooms with capacity up to 4 people which are usually reserved for children and/or service. As a five star hotel, the W offers all kinds of extra services that meet their Whatever/Whenever philosphy which manages to make any dream in your room come true.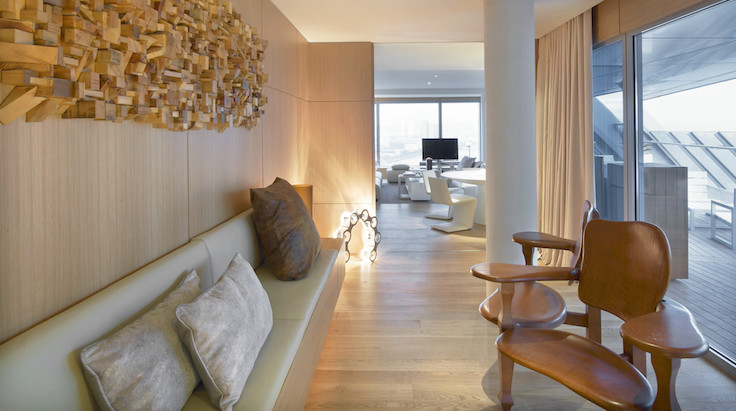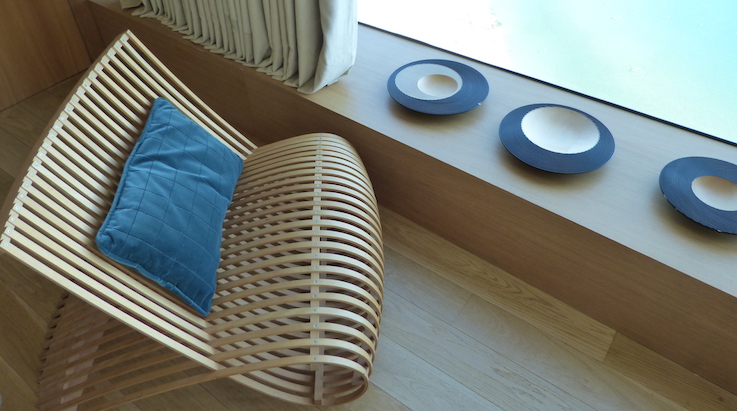 This room has hosted Hollywood actors, artists, it has become a shooting space and has held all types of other events. So what about you? Do you want to spend a night in this or any other special room during your stay in Spain? Write us and we will look for the best hotel for you!