There are several programs that bring together the top companies of the tourist sector and we are proud to have been able to position ourselves as one of the best exclusive travel agencies in Catalonia. Becoming part of each of them is not easy as they demand a number of requirements in addition to being accepted by a board formed by experts in tourism and luxury. Below, you will find the programs of which we are part and which endorse our work in the sector:
Barcelona Premium
It is a program that belongs to Barcelona Turisme created to position Barcelona as a destination of exclusive trips and unique experiences in addition to attracting high income tourism. We are one of the six incoming agencies chosen to represent the city.
Catalunya Premium
It is a brand that affiliates companies and entities linked to the luxury sector that offer premium proposals designed to thrill the public who visits Catalonia looking for authentic, exclusive and personalized experiences. Our varied selection of proposals around the Catalan territory has allowed us to become one of the reference agencies in the region.
Costa Brava & Pyrenees Unique Premium
One of our recent additions has been our association to this program, created to promote the services we find in the Costa Brava and the Girona Pyrenees. Positioned as a luxury destination thanks to the quality, authenticity and exclusivity of its proposals, this internationally still unknown territory has become our great tourist attraction.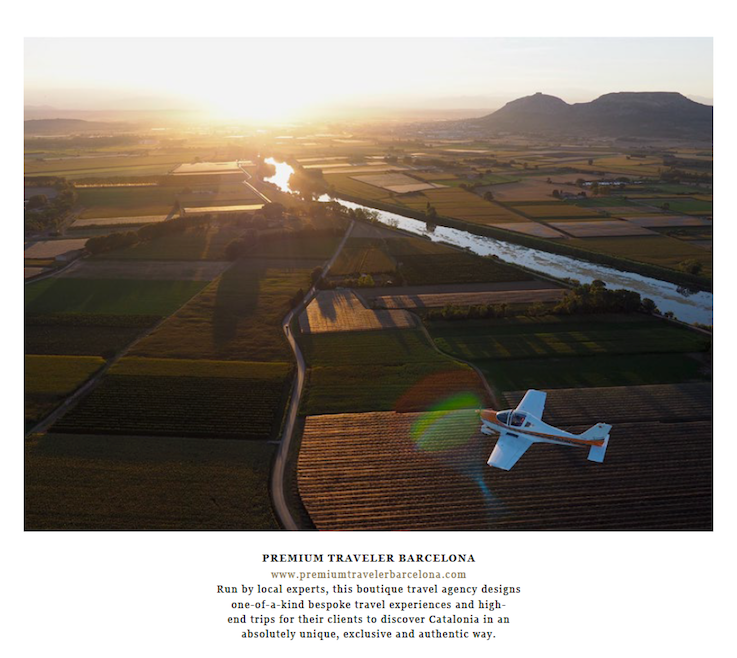 We work from our knowledge and have become experts in the area, always choosing the best suppliers. If you want to live your best experience in Catalonia, we will be happy to walk you along during your trip! Info@mimusa.pro